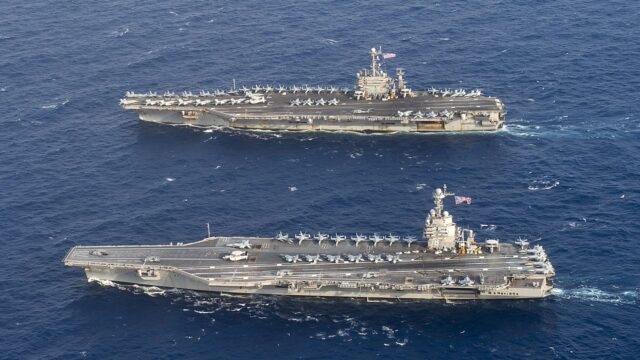 I spent most of my Navy career on nuclear-powered aircraft carriers. The nuclear power system on those ships is incredibly safe, efficient and powerful. The power plant consists of a primary side and a secondary side; the primary side is an example of a closed-loop system, meaning that everything in that loop is contained. Inside this closed-loop, there is the reactor vessel, where the core is located, a pressurizer and a steam generator. The primary water is radioactive, chemically controlled and pressurized so that it doesn't boil, and it's all contained in that closed-loop system.
The hot water in the primary closed-loop heats water on the secondary side and, voilà, steam is made to drive the propulsion system. It is almost magic!
You're geeking out with me now!! ?
Why am I talking about a closed-loop system?
How does this apply to communication?
In communication, it's easy to forget to close the loop. What does that mean? Frequently, we send an email, text or even have a conversation, and we don't follow-up, especially if the correspondence was to more than one person. We then often assume that the recipients of that communication actually received it and understand it.
If you're the "transmitter" of communication, do you assume that the recipient received the email? Or read it? Is there a part of you that wonders for the next few hours, days or weeks if anyone actually received the email and what are they doing with it? If either of these apply to you, then you're forgetting to close the loop!
Closing the loop is important because it:
helps us avoid misunderstandings
reduces errors
removes ambiguity
opens opportunity for questions
clarifies to the sender that the intended message was understood
avoids errors of omission
How, then, can we close the loop?
In our communication, we could state "please let me know that you received this," or "please acknowledge receipt." Or, further, "Does this make sense?" And, yes, if you are a more direct style communicator, then you can omit the "please"!
What if we are the recipient of some communication? How do we ensure that the loop is closed? Maybe simply by responding. Or responding with "Got it." Or adding a little more detail, such as "Got it, and will reply more in-depth later today." Or "I understand." There are many ways. We could even respond with a clarifying question.
I hope this is useful to you in your communications with others, whatever method you are using to communicate.
Last thing…keep your ears, eyes, and inboxes open for some news about an exciting event I'm co-facilitating in January!
Credit: United States Nuclear Regulatory Commission
Photo credit: United States Navy