Over the last few years, we've taken an occasional trip to Mexico, simply to get away, unwind, unplug and relax. We also get the great opportunity to learn about other cultures. We tend to stay at the same place, as the people are fabulous, and the owners are socially and environmentally responsible.
A couple of years ago, I saw this statement on the side of one of the buildings that is home to some of the people who work there.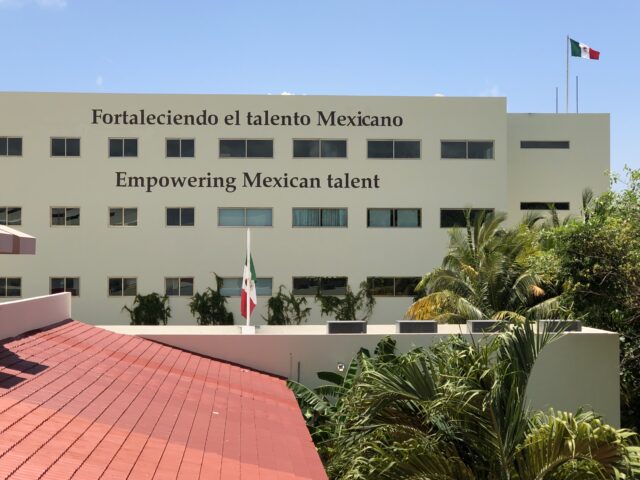 This really reminded me of the kind of caring and servant leaders these people are. During this global pandemic, I know that the owners of this resort continue to keep their people employed and provide for their families. Sure, they are very privileged to be able to do this. And they know that their people are their number one priority, and understand their needs. This company did the same during the hurricanes a few years ago, too.
As we enter a second month of staying, learning and working at home, it's important that leaders and managers think about what the people who work for us need. Simply put, it's four things:
Trust
Compassion
Stability
Hope
While people in the workplace need these four things on a normal basis, due to the current situation, it's even more important that we ensure we're providing these. And if you're not a manager, it is good to think about how your manager may be providing these things, or how you can find other ways to ensure that you're supported in these areas.
How, then, does an organization know how its people are doing? There are five questions that you can ask your team in order to assess how you as a leader or manager are supporting them:
1. My leadership has a clear plan of action.
2. I feel well-prepared to do my job.
3. My supervisor keeps me informed about what is going on.
4. My organization cares about my wellbeing.
While these first four are used during both normal and crisis operations, the fifth question is specific to our current situation:
5. Over the past 24 hours, how often have you been practicing social distancing?
These ideas apply to any organization: a bank, a grocery store, a farm business, a restaurant, a hospital, a government staff, a school, a manufacturer, an IT company…it applies to everyone.
Do you want to talk more about how to do this? Would a discussion with your managers or team about this be helpful? I am hosting facilitated virtual coffee-hours as a way to check-in with your teams and talk about how best to support them. Simply reply to this, email, call or text me.
As Lester Holt says on the NBC Nightly News, "Take care of yourselves and take care of each other." I add, "And be kinder to each other," too.

Source: Gallup ©